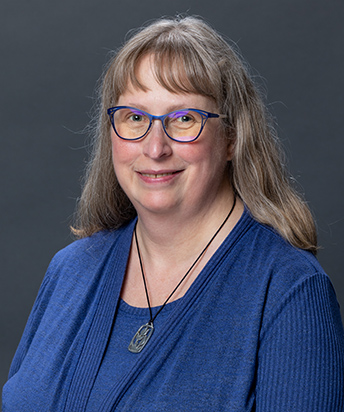 Brenda Satrom
LCPC
Licensed Clinician,

Counseling Center
Office Address
McCannel Hall Room 200
2891 2nd Avenue North Stop 9042
Grand Forks, ND 58202-9042
Biography
Brenda Satrom began working at the University Counseling Center in 2021. Brenda has a Master of Arts in Counseling from the University of North Dakota. She is licensed in North Dakota as a Licensed Professional Clinical Counselor and is also a Certified Rehabilitation Counselor.
Brenda has over thirty years of experience providing therapy to diverse populations in North Dakota and in Maine. Her experience includes over ten years providing counseling to college students and over nineteen years of experience at a Human Service Center in Grand Forks. Brenda will provide a safe and supportive environment for you to be your authentic self and focus on moving forward in your life. She is committed to working with and supporting people of color, individuals in the LGBTQ+ community, folks with disabilities and others who are impacted by oppression. 
Brenda is caring and compassionate and will create a space that is warm and inviting. She will collaborate with you to focus on your goals. Brenda enjoys helping others while using strength-based approaches and integrating various treatment therapies to best meet the needs and goals you would like to work on.  She has received additional training in Dialectical Behavioral Therapy, Mindfulness, Eye Movement Desensitization Reprocessing and Somatic Therapy.  Brenda provides emotional support and guidance to students facing challenges such as stress, depression, anxiety, relationship issues, trauma and transitioning to the US from other parts of the world.