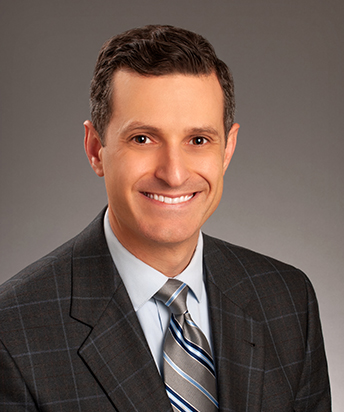 Brian Pappas
Dean / Professor,

School of Law
Office Address
Law School Room 200
215 Centennial Drive Stop 9003
Grand Forks, ND 58202-9003
Biography
Brian Pappas is proud to serve as Dean and Professor of Law at the University of North Dakota School of law. He is an inclusive academic administrator, faculty member, and mediator specializing in organizational development, collaboration, conflict management, and high-impact experiential learning. Prior to making North Dakota his family's home, Pappas served from 2019 to 2022 as Associate Provost for Faculty Affairs at Eastern Michigan University. In this role, he oversaw recruitment, retention, policy development, tenure and promotion, collective bargaining, and conflict management for 750 instructional staff.
Previously, Pappas worked for ten years at Michigan State University's College of Law as a Clinical Professor, Associate Director of Alternative Dispute Resolution (ADR), and Director of the Conflict Resolution Clinic. He developed innovative experiential programs, including training prison inmates to be peer mediators. Subsequently, Pappas served as faculty in Public Policy and Administration and directed Boise State University's conflict management department. There, he taught a highly rated civic engagement course titled "Navigating Difficult Conversations" for 100 freshmen. In the course, students were taught conflict management skills and engaged in policy debates. In total, his teachings include over 80 ADR, law, and public administration courses. A frequent mediator and trainer, Pappas has trained thousands of mediators in court, community, business, and government contexts.
His research examines formal and informal dispute systems and focuses on Title IX and dispute resolution. His 19 published works can be found in the Journal of Legal Education, the Harvard Negotiation Law Review, Law & Society Review, and others. He is the recipient of the State Bar of Michigan ADR Section's 2013 George N. Bashara, Jr. Award for exemplary service. He currently serves on the Mindfulness in Law Society Board and is the Chair of the American Bar Association's Section of Dispute Resolution for 2022-2023.