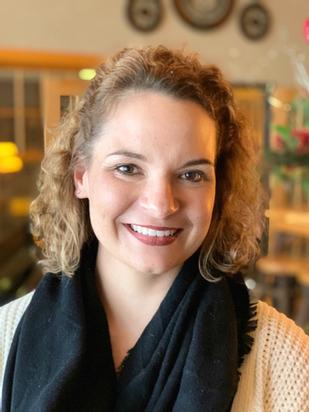 Brynn Luger
PhD, MA, LPCC, NCC
Assistant Professor,

Indigenous Health
Office Address
School of Medicine & Health Sciences
1301 N Columbia Road Stop 9037
Grand Forks, ND 58202-9037
Biography
Brynn Luger, Ph.D., MA (Lakota Sioux), is an assistant professor within the educator scholar track at the Department of Indigenous Health within the UND School of Medicine and Health Sciences. She holds licenses as a clinical counselor and is recognized as a National Certified Counselor. She completed her master's degree in counseling psychology and her Ph.D. in counselor education and supervision. With over 17 years of experience as a mental health provider, she specializes in treating trauma and post-traumatic stress disorder, depression, anxiety, and the emotional and social issues surrounding substance abuse.
Prior to her current position, Dr. Luger served as an associate professor within the clinician scholar track at the UND Center for Family Medicine in Bismarck, ND. In this capacity, she delivered clinical services to local community members while also taking charge of the development and instruction of the behavioral health curriculum for resident physicians specializing in family medicine.
Driven by her extensive background as a mental health provider, Dr. Luger is dedicated to advocating for awareness and support for Indigenous counselors and therapists, aiming to empower those who provide critical assistance to others. Her research interests include the fusion of Western mental health models with Indigenous healing practices, exploring the experiences of secondary trauma among Indigenous mental health providers, and ceremony-assisted treatment for substance abuse.
Dr. Luger lives in Bismarck, ND, with her husband, two children, and two standard poodles. She enjoys watching Green Bay Packers football, boxing, and the TV show Seinfeld.
PH 581: Principles of Indigenous Health
IH 781: Principles of Indigenous Health
IH 782: Principles of Indigenous Health 2
IH 766: CBPR & Tribally Driven Research Frameworks (Co-Instructor)
The fusion of Western mental health models with Indigenous healing practices
Secondary trauma among Indigenous mental health providers
Ceremony-assisted treatment for substance abuse.
Trauma therapy
Research project (2022), Luger, B., McCubbin L., and Park, C. Social Activism, Indigeneity, and Healing. Examining the Lived Experiences of Indigenous Land and Water Protectors: A Qualitative Analysis.
Book chapter co-author (2022) McCubbin, L., Luger, B., Park., C., & Chin, S. (in press). Native American Psychosocial Identity - Worldviews and Community Structures. The Case of Native Hawaiians: Indigenous Well-Being and Healing Practices. Oxford, UK: Oxford.
Manuscript (2022), Luger, B. and Korcuska, J. Lifting the Lived Experiences of Native American Counselors Working on the Reservation: An Interpretive Phenomenological Analysis.
Dissertation (2019), Luger, B. Examining the Lived Experiences of Native American Counselors Working on the Reservation: An Interpretive Phenomenological Analysis
Research project (2017), Hostetter, J., Luger, B., Hendrickson, M., Thuen, B.R., Mickelson, S., Azure-Bearstail, B., and Sharma, C. AAFP Curriculum Guideline (CG) No 277 – Substance Use Disorders, Published on the AAFP website
Program Evaluation Research Project (2012), under the supervision of Dr. Brenda Hall and Dr. James Korcuska, North Dakota State University Department of Counselor Education and Supervision
Research study (2011), Luger, B., The Experience of International Students in Their First Year Attending North Dakota State University
Co-author of research project (2006), Lowey, M., Shanklin, L., & Luger, B. Exploring Size Acceptance Among Fifth Grade Students
Master's thesis (2006), Luger, B. American Muslims on Campus: An Exploration of College Counselors' Knowledge of Culture and Religion
North Dakota Licensed Professional Clinical Counselor (LPCC)
National Certified Counselor (NCC)
NDCA Innovations Award (2022)
Doctor of Philosophy, Counselor Education & Supervision, North Dakota State University
Master of Arts, Counseling Psychology, University of North Dakota
Bachelor of Science, Anthropology, North Dakota State University