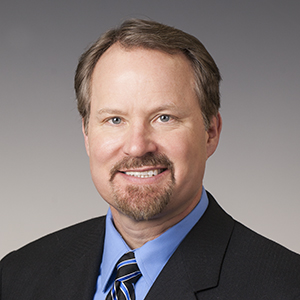 Chris J. Zygarlicke
BS and MS Geology
Director of Employee Development & Engagement,

EERC

Corporate culture, employee engagment principles and morale, onboarding and retention strategies, employee supervision, project management
Office Address
EERC
15 North 23rd Street Stop 9018
Grand Forks, ND 58202-9018
Biography
Chris J. Zygarlicke is the Director of Employee Development & Engagement at the EERC, an energy technology research organization that employs a multidisciplinary staff of over 300 and is part of the University of North Dakota (UND). He has degrees in geology and has spent over 35 years leading the development of new energy systems for the world. Over the past several years, his focus has shifted from project management to developing an engaged and skilled workforce. Mr. Zygarlicke has spearheaded the customization and deployment of internal employee engagement, development, recognition, and retention strategies to help grow a motivated employee-centric culture at the EERC. He serves on the EERC leadership team, assisting in developing systems, guidelines, policies and programs that help EERC employees thrive. He continues to serve where needed engaging UND departments, the regional community, and industries.
Previously, Mr. Zygarlicke led a group at the EERC dedicated to renewable energy, alternative fuels, and advanced power systems research. This group specializes in biomass conversion to hydrogen, green diesel, ethanol, higher alcohols, jet fuel, various hydrocarbon fuel additives, and fine chemicals.

Mr. Zygarlicke has authored and coauthored over 200 publications that include over 60 peer-reviewed journal and book articles. These include a journal article he coauthored with Xiaodong Zhang, Beau Scheving, Bahareh Shoghli, and Chad Wocken in Remote Sensing (2015, 7, 9529?9541), Quantifying Gas Flaring CH4 Consumption Using VIIRS.