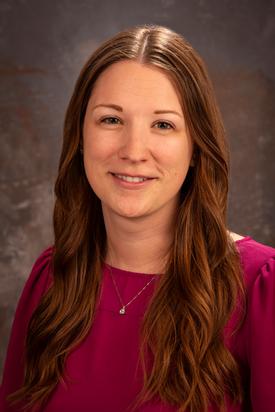 Kimberly Schweitzer
PhD
Assistant Professor,

Psychology
Office Address
Columbia Hall Room 2000
501 N Columbia Road Stop 8380
Grand Forks, ND 58202-8380
Biography
Kimberly Schweitzer, Ph.D., is currently an Assistant Professor of Psychology at the University of North Dakota. She earned a B.S. in Psychology from the University of North Dakota in 2010 and went on to earn her Ph.D. in Psychology (with a focus on legal psychology and a minor in statistics) from the University of Wyoming in 2016. Prior to coming to UND, she served as an Assistant Professor in the Department of Criminal Justice and Sociology at the University of Wyoming for six years. Her primary area of research is broadly focused on decision-making in the U.S. legal system, including juror/jury decision-making in criminal and civil contexts, the role of emotions at trial, and factors that influence probation outcomes.
PSYC 544 | Research Methods in Forensic Psychology
PSYC 594 | Psychology of the Courtroom
PSYC 594 | Capital Punishment
Broadly, my research focuses on the application of psychological theories to understanding how decisions are made within the legal context. Under this broad umbrella, I am particularly interested in juror/jury decision-making in both criminal and civil case contexts, with an emphasis on how jurors' emotions can influence their decisions, the role of victim impact statements at trial, and modeling jurors' decision-making processes. A second focus area of my research is related to drivers of probation outcomes. Through funding from Arnold Ventures, a colleague and I have partnered with the Denver Adult Probation Department (DAPD) and are examining predictors of successfully completing probation and the impact of incentive use on probation outcomes to help the DAPD create policies that can best set their clients up for success.
Dr. Schweitzer is actively recruiting graduate students for the Fall 2024 admissions cycle.