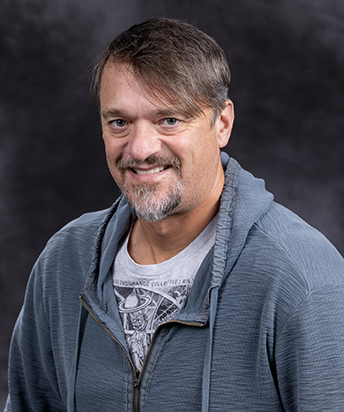 Dr. Martin Short
H.B.P.E., M.S., Ph.D.
Assoc. Professor,

Education, Health & Behavior

Motor Behavior, Youth Sport, Coaching, Biomechanics, Personal Training
Office Address
Hyslop Sports Center Room 226
2751 2nd Ave North Stop 8235
Grand Forks, ND 58202-8235
Biography
Dr. Martin Short is from Toronto, Ontario, Canada. He completed his Honours Bachelour of Physical Education at Lakehead University in Thunder Bay, Ontario. He then went to Auburn University in Auburn, Alabama for his M.S. in Health and Human Performance, followed by his PhD in Exercise Science at the University of Florida in Gainesville, Florida. 
He came to UND as an Assistant Professor in 2000 and was promoted to Associate Professor and tenured in 2006. 
In his spare time he enjoys hockey, endurance running, biking, and skydiving.
KIN 241 Introduction to Coaching
KIN 242 Introduction to Kinesiology
KIN 276 Motor Learning
KIN 325 Youth and Children in Sport
KIN 332 Biomechanics
KIN 375 Exercise and Weight Training Skills and Teaching Techniques
KIN 376 Essentials of Personal Training
KIN 404 Adapted Physical Education
KIN 530 Graduate Sport Biomechanics
KIN 535 Graduate Motor Learning and Control
EDUCATIONAL BACKGROUND
1995-2000
Doctor of Philosophy
University of Florida
College of Health and Human Performance
Department of Exercise and Sport Sciences
Specialization: Motor Learning and Control
Dissertation Area: Motor Learning and Control
1992 - 1994
Master of Science
Auburn University
College of Health and Human Performance
Department of Exercise and Sport Science
Specialization: Motor Behavior
Thesis Area: Motor Learning and Biomechanics

1988 - 1992
Honours Bachelour of Physical Education
Lakehead University
College of Education
Department of Physical Education and Recreation
Specialization: Physical Education Pedagogy
Thesis Area: Biomechanics and Motor Learning