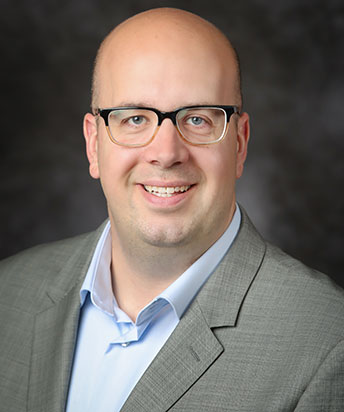 Matthew Schill
Senior Video Producer,

Marketing & Creative Services
Office Address
Skalicky Tech Room 124
4300 James Ray Drive Stop 7142
Grand Forks, ND 58202-7142
Biography
Matt Schill is the senior videographer for the Division of Marketing & Communications. In the role, Schill develops and produces video content to support the University's marketing and communications efforts, executing strategies across digital and traditional platforms.
Schill recently served as the web specialist for the Division, assisting the redesign and implementation of UND.edu.
Prior to his move to marketing, Schill was the assistant athletics director for digital media and video production for the UND athletics department. He was the lead video content creator for the department across all platforms, manager of the department website UNDsports.com, and executive producer for the Emmy-nominated show Through These Doors.
Schill also served as New Media Editor and Publications Editor for the department, coordinating freelance photographers, editing Sioux Illustrated magazine and serving as director and play-by-play voice during live television broadcasts.
Schill is a 2005 graduate of UND with a bachelor's degree in social science. A native of Grand Forks, N.D., Schill was the managing editor and sports editor of the Dakota Student while an undergraduate and worked for three years as a sports writer for the Grand Forks Herald.