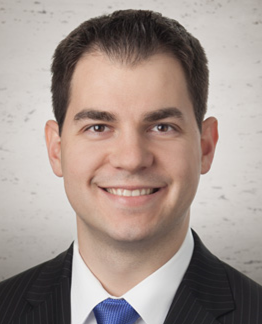 Nikola Datzov
Assistant Professor,

School of Law

Intellectual Property, Artificial Intelligence, Torts, Remedies, Conflict of Laws
Office Address
Law School Room 130
215 Centennial Drive Stop 9003
Grand Forks, ND 58202-9003
Biography
Professor Datzov teaches courses in Intellectual Property, Torts, Remedies, and Conflict of Laws. He is a passionate and engaging teacher in the classroom with a distinguished record for innovative teaching, having received numerous awards for his teaching methodologies. Most recently, in 2022, Professor Datzov was honored as a Teacher of the Year by the Association of American Law Schools, received UND's award for Exemplary Course Development and Instruction, and was awarded the UND School of Law Randy H. Lee Faculty Award. Professor Datzov's research and scholarly interests relate to artificial intelligence (AI), patent law, and the intersection between technology and different areas of intellectual property law. His most recent work has focused on AI and patent subject matter eligibility.
Before entering academia, Professor Datzov practiced law at a large firm in Minneapolis, focusing his national practice on intellectual property litigation, artificial intelligence, and anti-counterfeiting. In his practice, he litigated high-stakes cases in federal courts throughout the country and argued cases in federal court at the district court level and on appeal. Leveraging his science background, he also represented parties before the Patent Trial and Appeal Board. He previously served as a law clerk to the Honorable Kermit E. Bye of the U.S. Court of Appeals for the Eighth Circuit and the Honorable Leo I. Brisbois of the U.S. District Court for the District of Minnesota. Professor Datzov earned his Bachelor of Science in Computer Science (summa cum laude) from the University of South Dakota and his Juris Doctorate (summa cum laude) from Hamline University School of Law. During law school, he served as a Managing Editor for the law review and won a national championship in moot court, along with individual honors for Best Oralist.
Professor Datzov's love of teaching takes him well beyond the law school classroom. He is a certified High Performance Driver Education Instructor and former ski instructor. When not on the race track or ski slopes, you will most likely find him barrel aging and crafting his own scotch, traveling to U.S. national parks with his family, or working with technology in some capacity. As the product of a family of engineers, Professor Datzov has a deep passion and interest for technology and computer science outside the law. Before law school, he worked as a computer programmer and technology consultant. As an undergraduate student, Professor Datzov published his project of designing and implementing a car entertainment system, before such systems became mainstream in the automotive industry. He also has spent time designing, constructing, and implementing water-cooled systems for computers and home automation technologies.
Intellectual Property, Artificial Intelligence, Computers/Technology, Patent Law