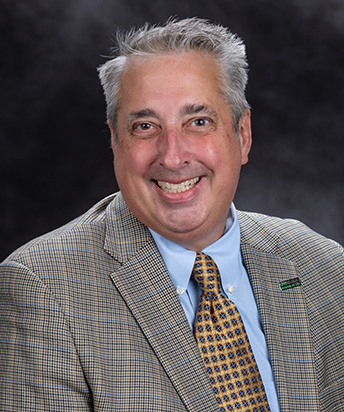 Paul E. Traynor
Bachelor of Arts, Juris Doctor, Master of Laws
Assistant Professor of Law,

School of Law

Insurance, Health, Business Associations, Torts
Office Address
Law School Room 130
215 Centennial Drive Stop 9003
Grand Forks, ND 58202-9003
Advanced Torts, Business Associations, Insurance Law, Health Law
Torts, Insurance Law, Health Law, Business Associations
"Will The Historic Relationship Between Cedent and Reinsurer Become A Casualty Of The War On Terrorism?" Connecticut Insurance Law Journal, Vol. 9 (2002-2003)
"Understanding Your Client's Commercial General Liability Policy," Presentation to the Business Law & Corporations Section, State Bar Association of North Dakota, December, 2019.
Paul E. Traynor has spent 29 years as legal counsel and General Counsel for companies that do business across the United States. He received his Juris Doctor degree from the University of North Dakota School of Law in 1988 and a Masters (LLM) of Insurance Laws from the University of Connecticut School of Law in 2002. His professional experience includes advising insurers on regulatory and compliance matters, business development and approval of risk management products. Paul has also represented boards of directors on matters related to mergers & acquisitions, board governance and corporate compliance with securities laws. Further, he has advised insurers both domiciled in the United States and foreign offshore entities that offer risk management products. For the past 10 years, Paul advised insurers specializing in the health care market insuring physician practice groups, major medical centers and teaching hospitals. He has previous professional experience in complex reinsurance transactions and fronting arrangements. As in house counsel, Paul has represented Nodak Insurance Group, Fargo, ND; Horace Mann Companies, Springfield, IL; Kemper Insurance Cos, Chicago, IL; and Coverys, Boston, MA.
Currently, Paul is teaching Insurance Law, Health Law, Business Associations and Advanced Torts. He is licensed in Illinois, Michigan, Minnesota and North Dakota and the federal courts of Minnesota and North Dakota.