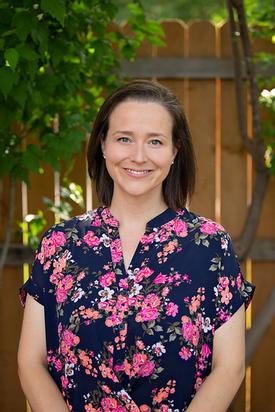 Stacey Jackson
Part-time Instructional,

Aviation
Office Address
Ryan Hall
4251 University Avenue Stop 9036
Grand Forks, ND 58202-9036
Biography
With over 20 years of experience in the aviation industry, Stacey Jackson, has flown many different types of aircraft both domestically and internationally. Some notable adventures include glider, mountainous, and medevac flying; flying for the national airline of the Netherlands Antilles; captaining a Dash-7 for the United Nations in the Middle East and Africa; regional airline operations; and most recently, operating a B737NG for a prominent Canadian airline. Stacey has spent the past eight years studying human performance with a special dedication to understanding the human brain, its shortcomings, and methods for mitigation and improvement, with the goal of improving aviation safety. She is the founder, and President of Human Factors Solutions; a company dedicated to evaluating and improving the human performance element in the aviation industry. Stacey has a volunteer heart and spends countless hours dedicated to Pilots for Kids, Women in Aviation, and mentoring young pilots and aviation enthusiasts. Stacey is also happily married, and the mother of three fearless, young children. When life permits, she loves traveling, and sharing the world with her family. 
Aviation 250 - Human Factors
Aviation 311 - Safety Management Systems
Aviation 312 - Introduction to Aircraft Accident Investigation
Aviation 314 - Advanced Aircraft Accident Investigation
Jackson, S. (2019). Future Safety: Applying lessons learned in human factors to commercial space operations. Forum, 52(4), 20-22. 
Air Transport Pilot - Canada - Single and multi engine land, Instrument
Glider Pilot - Canada
Type Ratings: B737, Q400, DHC7, DHC6, BE20, BN2A/B
Awards
Ontario Colleges Premier's Award - Technology Category - 2021 - Sault College of Applied Art and Technology
Top 40 Under 40 - Canadian Aviation - Wings Magazine 2021
Elsie MacGill Award - Flight Operations Category - Northern Lights Aero Foundation - 2020
Rudolf Kapustin Memorial Award - International Society of Air Safety Investigators - 2019