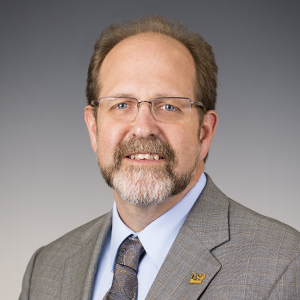 Tom Erickson
Director, Exploratory Research, IP and Technology Commercialization,

EERC

Promote North Dakota's energy security and environmental sustainability.
Office Address
EERC
15 North 23rd Street Stop 9018
Grand Forks, ND 58202-9018
Biography
Thomas A. Erickson is the Director of Exploratory Research and Intellectual Property (IP) and Technology Commercialization at the EERC. In this role, he leads research on emerging topics and pioneering technologies that support North Dakota and the nation's energy industry and benefit the environment. In addition, he oversees the development and protection of IP and the commercialization of EERC-developed technologies.

Prior to his current position, Mr. Erickson served as CEO of the EERC, where he led a multidisciplinary science, engineering, and support team of more than 200 people focused on research and development (R&D) leading to demonstration and commercialization of innovative energy and environmental technologies. Mr. Erickson oversaw efforts to address energy and environmental issues through strategic initiatives focused on clean coal technologies; oil and gas industry technologies; carbon capture, utilization, and storage; energy and water sustainability; air toxics and fine particulate control; water management strategies; global climate change; waste utilization; hydrogen technologies; and contaminant cleanup.

Prior to serving as CEO, Mr. Erickson served as Associate Director for Business, Operations, and Intellectual Property, where he oversaw activities related to safety, facilities, business functions, and protection and commercialization of intellectual property. Prior to that, he served as Associate Director for Research, where he focused on the development of advanced power and fuel systems from fossil and renewable energy sources.

Mr. Erickson holds M.S. and B.S. degrees in Chemical Engineering from UND. He has authored and coauthored numerous professional publications.