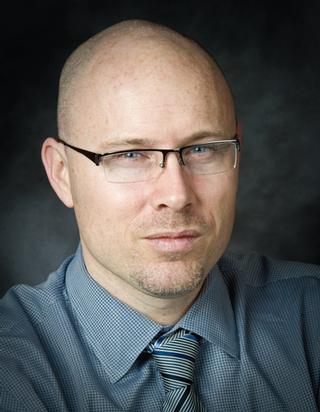 Timothy Pasch
Professor,

Communication Dept
Office Address
O'Kelly Hall Room 210
221 Centennial Dr Stop 7169
Grand Forks, ND 58202-7169
TEACHING
Awards and Nominations:
Outstanding UND Faculty Member of the Year Award National Greek Academic Honor Society 2014
University of North Dakota Spirit Award Winner. University of North Dakota. Spring Semester 2014.
Distinguished Graduate Teaching Award Nomination University of North Dakota, Fall Semester 2014
Distinguished Undergraduate Teaching Award Nomination University of North Dakota, Fall Semester 2013.
Distinguished Undergraduate Teaching Award Nomination University of North Dakota, Fall Semester 2012.
Distinguished Graduate Teaching Award Nomination University of North Dakota, Fall Semester 2011.
Committee Chair of Distinguished Graduate Thesis Award Winner UND Spring Semester 2013
COURSES TAUGHT AT THE UNIVERSITY OF NORTH DAKOTA DEPARTMENT OF COMMUNICATION - 2009-Present
COMM 103 Information, Technology and Social Change Fall 2013 (150 students), Spring 2014
COMM 204 Graphic Design, University of North Dakota, Fall 2009-2012
COMM 206 Digital Communication: Fundamentals, University of North Dakota. Fall 2014
ARTS & SCIENCES 252 Introduction to Canadian Studies (Spring 2013, Spring 2014).  
COMM 310 Media and Diversity, University of North Dakota, Spring 2010
COMM 319 Digital Imaging, University of North Dakota, Spring 2010, Summer 2014
COMM 329A Convergent Digital Newsroom (App Development). Spring 2014
COMM 345 Social Media Strategy. University of North Dakota, Spring, Summer 2016, Fall 2018
COMM 354 Electronic Field Production, University of North Dakota, Spring 2011
COMM 405 Social Implications of the Information Society Fall 2012, Spring 2014, Fall 2014, Spring 2018
COMM 501 Theories of Communication, University of North Dakota, Fall 2009, Fall 2018
COMM 505 Quantitative Methods in Communication, UND, Fall 2011, Fall 2013
COMM 507 Media Technology and Society, University of North Dakota, Fall 2010, Spring 2012
COMM 514 Digital Research Methods, UND, Summer 2012
COMM 550 International and Global Communication UND Fall 2017
COURSES TAUGHT AT THE U WASHINGTON CENTER FOR SOCIAL SCIENTIFIC COMPUTATION AND RESEARCH
Distance Learning with Acrobat Presenter and Articulate
VMware Fusion and Virtualization Technology for Researchers
Mac OSX Academic Research Software Seminar
SPSS for Quantitative Data Analysis
Advanced Keynote and PowerPoint for Conference Presentations
Final Cut Pro for Non-Destructive Video Editing
Nvivo and AtlasTI for Qualitative Data Analysis
COURSES TAUGHT AT THE UNIVERSITY OF WASHINGTON DEPARTMENT OF COMMUNICATION
COM 300  Concepts in New Media, University of Washington, Summer 2006.
COM 201  Introduction to Media, University of Washington, Spring 2006
COM 425  European Media Systems University of Washington, Fall 2005
COURSES TAUGHT AT THE UNIVERSITY OF WASHINGTON DEPARTMENT OF FRENCH AND ROMANCE LANGUAGES

FREN 101, 102, 114, 201, 202. University of Washington 2004-2005. Courses taught in French.
Biographical Sketch
Timothy J. Pasch, Ph.D.
Associate Professor of Communication
Department of Communication
University of North Dakota
Columbia Hall, Room 2370S
501 N Columbia Road Stop 7169
Grand Forks, ND 58202
timothy.pasch@und.edu
701-777-2128 office
(b) Appointments
Associate Professor of Communication, Department of Communication, University of North Dakota.
CIO Emeritus, Association for Canadian Studies in the United States (ACSUS).
Faculty Advisor/Board of Directors, Arviat Film Society, Arviat, Nunavut, Canada
Pasch, T.J.; Principal Investigator (2018-2020). National Science Foundation Funded Project No: 1758781. $166,322; University of North Dakota. "EAGER: Collaborative Research: Developing and Testing an Incubator for Digital Entrepreneurship in Remote Communities,". Collaboratively with Kuhlke, Olaf; Co-Principal Investigator, Project No: 1758814 $139,721; University of Minnesota Duluth.                                                                                                 
Pasch, T. J., Bjerklie, D. (2017). Technology For All: Wi-Fi Around the World. In David Bjerklie (Ed.), Technology for All: WIFI Around the World. (vol. 1). New York, NY: TIME for KIDS. https://goo.gl/ybZQz5
Pasch, T. J., Bjerklie, D. (2017). TIME Magazine Special Edition: "The Science of Happiness". In TIME Magazine (Ed.), Special Edition: The Science of Childhood (pp. 54-57, https://www.amazon.com/TIME-Science-Childhood-Inside-Younger/dp/1683301838). TIME Inc. Specials.
Pasch, T. J. (2017). In Patrick Kane (Ed.), Launching a Digital Entrepreneurship Economy Across the Arctic. Noorvik, Alaska: Wildtech News. https://goo.gl/m6JLES
Pasch, T (2015). Journal of Specialized Translation, Towards the Enhancement of Arctic Digital Industries in the Canadian North: "Translating" cultural content to New Media Platforms. Invited Article for January 2015 special edition Translation and the Contemporary Survival of Languages and Culture. https://goo.gl/c40RCc
Pasch, T. and Conway, K (Eds.) (2013). Beyond the Border: Tensions across the Forty-ninth Parallel in the Great Plains and Prairies McGill/Queens University Press. Cloth/Paper release ISBN:  9780773541306 http://goo.gl/yNNwOh
Pasch, T; Partridge, T; Jack S; Richardson, S; (2013). Socio-Economic Impact of Translating Ubuntu to Inuktitut" Report prepared for the Kativik Regional Government ('KRG'), Nunavut; and Nordicity; Ottawa, Canada. https://goo.gl/FCJ3Q8
Pasch, Timothy J. (2010) Starting Fire with Gunpowder Revisited: Inuktitut New Media Content Creation in the Canadian Arctic. Inuit Studies/Études Inuit, vol. 34(2), Special Edition on Creative Inuit Technologies. http://goo.gl/CMMbFc
Pasch, Timothy James. (2008) Inuktitut Online in Nunavik: Mixed-Methods Web-Based Strategies for Preserving Aboriginal and Minority Languages. University of Washington. Proquest UMI Dissertation Database. http://goo.gl/TVn8F6
(ii) Other significant products
Pasch, Timothy J (2014-2016). Led full web portal redesign project including member portal for all membership of the international organization, secure payment system, encrypted passthrough proxy linkages with referreed journal ARCS (American Review of Canadian Studies). ACSUS, Association for Canadian Studies in the United States. http://www.acsus.org
Pasch, Timothy J (2015-2016). Responsible for University of the Arctic Membership for the University of North Dakota. Faculty lead, application proposer, primary point of contact. http://www.uarctic.org/member-profiles/united-states/27494/university-of-north-dakota
Pasch, Timothy J. (2014-2015). Mobile Application Development/Coding (iOS Game Development) Assistance for Public Health Agency of Canada/Qaujigiartiit Health Research Centre, Atii! Let's Do it! Healthy Living Interventions for Inuit Children, Youth, and Families in Nunavut https://goo.gl/dLfLTH
Pasch, Timothy J. (2013). Science, People & Sustainability in the Canadian Arctic: From the 1913 Canadian Arctic Expedition to the 2013 Arctic Council Chairmanship. 11/5/13. International Symposium organizer in partnership with the Canadian Consul General and the Nunavut Arctic College. With the Will Steger Foundation, Arctic Council members, University of Manitoba. https://goo.gl/udl2Sv http://ow.ly/psvg
Walton, S and Pasch, T (2012) Generator, Aggregator, Curator—The Changing Roles of Online Communicators. PR Strategist 2012 (3). Cover article. http://goo.gl/p42owW
(d) Synergistic Activities
Developed and facilitated workshop for mobile application/game development storyboarding with Inuit youth in Arviat to conceptualize game development in XCode/SWIFT/UNITY engines. Featured in Nunatsiaq (Nunavut) news https://goo.gl/ebd5pm
Participant, National Science Foundation: Arctic Social Sciences in the 21st Century: Integrating Theories, Data and Methods to Ascertain Local, National and International Relevance. University of Northern Iowa, Cedar falls, IA March 14-16, 2016 http://arctichorizons.org/node/35
Service as NSF and IFLE/Fulbright Proposal Reviewer (2013-2016)
Participant, NSF Workshop on Cyberinfrastructure for Polar Sciences, University of Minnesota. September 2013. http://www.pgc.umn.edu/meetings/cyber2013/main
Recipient of first ever Title VI Department of Education Foreign Language and Area Studies (FLAS) grant for a North American indigenous language (Inuktitut). University of Washington 2006-2008 https://jsis.washington.edu/canada/flas/alumni.shtml
PASCH TECHNICAL SOFTWARE EXPERIENCE
Digital Measures/Applitrack/PeopleSoft/Blackboard/Moodle/Canvas/Campus Connection/Qualtrics/ImageNow/Starfish/
SPSS (Statistical Package for the Social Sciences) and AMOS (Structural Equation Modeling)
Atlas.ti/Nvivo for qualitative and data mining research and analysis.
Instructor-level ability in Adobe Creative Cloud (Acrobat/Photoshop/Illustrator/InDesign)
Blended/hybrid and distance learning, synchronous/asynchronous tools 
Blackboard/Moodle/Angel/WebCT Learning Management Systems, Building Blocks
Audio Production- Ableton Live, Podcasting, Internet radio broadcasting, Mastering
Video Production- Final Cut Pro, Screenflow, Motion, Adobe Premiere and AfterEffects
Web Design- CSS/SQL/PHP/Java/Flash/AJAX. Dreamweaver, Rapidweaver, Coda, Transmit, Browser-based design 
XCode, Cocoa, iOS, Licensed Apple Developer (OSX, iOS and Safari). Unity
PROFESSIONAL AFFILIATIONS
Association for Canadian Studies in the United States (ACSUS)
Merlot- Multimedia Educational Resource for Learning and Online EDUCAUSE (Information Technology in Higher Education)
Midwest Association of Canadian Studies (MWACS)
Association of Polar Early Career Scientists (APECS)
Social Behavioral Training Protocol Certified CITI-Institutional Review Board
National Communication Association (NCA)
International Communication Association (ICA)
Western Social Science Association
Apple Developer Network
Peer-reviewer for numerous scholarly journals in Digital Communication and related fields 
University of Washington Center for Information Assurance and Cybersecurity
PRSA- Public Relations Society of America
Alumni Associations of UNC-Chapel Hill, Universities of Hawaii and Washington
Japanese Association of Canadian Studies (JACS)
LANGUAGES
Fluent in English (Native-Level Spoken and Written)
Fluent in French (Native-Level Spoken and Written)
Fluent in Japanese (Fully Fluent Spoken)
Reading Comprehension in Latin, Italian, Spanish, Portuguese.  
Intermediate Inuktitut (Nunavut and Nunavik)
Basic Dutch.
PERSONAL INTERESTS
Outdoor activities, cycling, camping, hunting, snowshoeing
Photography: shallow depth of field, low-light and underwater/video production
Japanese Martial Traditions (Aiki Jujutsu/Kenjutsu/Kyudo)
Technical Scuba Diving Instructor PADI IDC Staff #469292/IANTD Certified (International Association of Nitrox and Technical Divers) 
Piano Performance. Royal Conservatory of Music Grade 8, University of Toronto
Audio recording and mastering, electroacoustic performance and post-production
Additional academic references and information available upon request.
Dr. Timothy J. Pasch, Ph.D.
Tenured Associate Professor of Communication
Department of Communication
University of North Dakota
Columbia Hall, Room 2370S
501 N Columbia Road Stop 7169
Grand Forks, ND 58202
timothy.pasch@und.edu
701-777-2128 office
SELECTED EDUCATION AND PROFESSIONAL FORMATION
Ph.D.  Communication, University of Washington at Seattle
Digital/International Communication, Strategic Communication, Social Network Analysis
Degree Awarded December 2008
MDP/Management Development Program, Harvard University Graduate School of Education, 2017
M.A. Comparative Literature, University of Hawaii at Manoa
International Communication Theory, French/Japanese Language and Linguistics
Degree Awarded May 2004


B.A. International and Global/Area Studies, University of North Carolina at Chapel Hill
Global Studies & International Affairs. European Union Economics, Francophone Diaspora  
Degree Awarded August 1996
Certificat en Études Pluridisciplinaires; Université Paul Valéry III, Montpellier, France, 1995
Littérature francaise, Études en théorie critique de philosophie et communication, Études en musique électroacoustique 
TIMOTHY PASCH ACADEMIC AUTOBIOGRAPHY
03/18/2019
My name is Timothy Pasch, and as many of us in the Department do, I bring a variety of mixed experiences and abilities/interests to our table. It is my hope to provide some background that may assist students, colleagues and collaborators as we work together on teaching, research and service.
I was educated in a French immersion environment in a European-modeled schola cantorum focused on music (piano performance, counterpoint, theory, harmony; much in Latin); American, British, French, and Canadian literature. http://www.smcs.on.ca/admissions.htm
Moving to Chapel Hill NC, (a huge epistemological shift), I attended Chapel Hill High School and then UNC-CH with a focus on International and Global Studies, Music and French. I additionally studied music composition and piano performance at UNC under Anthony Kelley (now at Duke), http://fds.duke.edu/db/aas/Music/antk and electronic music composition at Duke University under Jeffrey Perry, now affiliated faculty at LSU's experimental music and digital media group
A study abroad year in Montpellier, France was spent engrossed in French literary theory at Paul Valéry III, http://www.univ-montp3.fr while working as studio engineer and creating live electronic musical performances at the city's largest music store: again showing (what I have come to understand in retrospect) a pattern of a strong interest in both the humanities, and the technical.
With my focus still on electronic audio production I was accepted into the competitive environment of McGill University's (Montréal) M.Sc in Audio Engineering (Tonmeister) and began studies there. http://www.mcgill.ca/music/programs/department-music-research/sound-recording-area
Realizing that the program was more purely technical and electronic than creative however, I accepted an opportunity to live and work in Kyoto, Japan, as I was heavily engaged with Eastern philosophical traditions at the time, primarily Mahayana Buddhism and Aikido. While there I began my initial Japanese studies that continue to this day, continued my work with audio (especially with the Korg corporation), and became passionate about photography and imaging, taking imaging courses in Tokyo and working primarily with Minolta and Nikon film cameras (now my preference is Canon).
After three years in Japan I was offered a position at the University of Hawaii as a lecturer in French (for training Hawaiian/French Polynesian social workers) and also attending conferences and events at the East-West center while acquiring my M.A. in comparative literature (focus on post-colonial studies, comparative theoretical studies, and area studies of Japan and the francophone diaspora).
While at the University of Hawaii I completed my studies to become a mixed-gas technical scuba diving instructor, and became professionally involved in deep-water photography and videography. I was also technician for the Mac Lab in the College of Languages, Linguistics and Literatures, and worked on some Mac-related language preservation projects.
An opportunity to meet and discuss with esteemed post-colonial theorist Gayatri Chakravorty Spivak during an interdisciplinary conference that I co-chaired at the UH-Manoa helped me to see the colonial aspects in much of my life experience, including my Franco-Manitoban background on my mother's side, and experiences in the Asia/Pacific region.
Based on my own sense of the loss of the French language in many parts of Canada and the United States, I came to strongly believe in the goal of the empowerment and preservation of traditional languages and cultures. In particular, I became passionate in the goal of assisting others towards mastering digital/technical means of better interpreting media while becoming aware of media biases; and towards this goal I entered the University of Washington's Department of Communication with the goal of earn my doctorate with the esteemed faculty there.
In Seattle, I was exposed to colleagues from Apple, Microsoft, Google, and Adobe, and in addition to teaching I became a technical (Mac-based) consultant for the Center for Social Scientific Computation and Research for the College of Arts and Sciences. In an attempt to learn all three official languages of Canada and Nunavut, I completed language studies in Inuktitut in preparation for my fieldwork in the Canadian Arctic.
This fieldwork in Nunavik and Nunavut resulted in the great blessing of developing lifelong friendships with Inuit colleagues in many communities in the Canadian North. Through the significant assistance of many both at the University of Washington and in both the US and Canadian public service, I was able to complete research resulting in an approved dissertation focused on ramifications of social media on language, culture and governmental policy.
Following the awarding of my doctorate in 2008, I was offered a post-doctoral position at the UW Medical School/Education Department working with Dr. Marilyn Cohen of the UW Department of Education under a large NIH/NICHD grant creating New Media objects as part of research into medical implications of media literacy. http://www.nichd.nih.gov/publications/pubs/upload/Final_Media_Smart_Youth_Evaluation_Report.pdf
I was hired at the University of North Dakota in Grand Forks in Fall of 2009 to serve as Assistant Professor of Communication (tenure track). Prior to earning tenure I was awarded the University of North Dakota Spirit Award by the UND Alumni Association, and Outstanding UND Faculty Member of the Year by the National Academic Greek Honor Society. Working with colleagues in North Dakota, Minnesota and in the Canadian Arctic I organized a major Arctic conference at the UND Center for Innovation attended by academic and political dignitaries from numerous countries. I organized numerous US/Canadian student exchanges at UND including to Canada and Japan. I earned tenure in 2015 and was immediately promoted to Associate Professor at that time.
From 2015-2018 I served as Department Chair, transitioning Communication at UND to Department status, co-designing and gaining funding for the innovative DigiComm research and teaching lab, and hiring over 15 successful faculty and staff members. In 2018 I was awarded funding from the National Science Foundation for US/Canadian Arctic research into digitally-assisted cultural entrepreneurship, and am presently working on research and creative activity leading to promotion to Full Professor rank. In my research specifically, I have transitioned from primarily theoretical reflections on the importance of strengthening traditional languages, cultures, and shared histories/skills, to more focused practical applications digitally assisting communities and organizations towards sustainable remote-region cultural economic development.
I count myself privileged in my experience to have worked with and learned from numerous mentors, colleagues, students and friends from many regions globally. It is my goal to continue to discover areas of intersection between aspects of my experience with my teaching and research at the University of North Dakota, in the community of Grand Forks, and Nationally/Internationally.
Yours very sincerely and respectfully with appreciation,
Timothy J. Pasch, Ph.D.
Associate Professor of Communication
Department of Communication
University of North Dakota
Columbia Hall, Room 2370S
501 N Columbia Road Stop 7169
Grand Forks, ND 58202
timothy.pasch@und.edu
701-777-2128 office
Timothy J. Pasch, Ph.D.
University of North Dakota
Department of Communication
10/18/18
TEACHING PHILOSOPHY
I believe that the best teaching goes beyond the unidirectional concept of a professor transmitting information to students. In my estimation, the purpose of an educator in the discipline of Communication is to create a stimulating intellectual environment for the exchange of information, with continual awareness of applicability to the student's career path and future demands of industry. In my experience, motivation suffers when students are required to study material with which they feel little affinity, or that contains no applicability to their personal and professional learning goals. In order to link theory to student experience and employability, my course design continuously strives to demonstrate a relationship between theory and practice.
Accomplishing this goal is a continual work in progress, and I work to implement creative and innovative ways to relate student learning to new technological and social developments. The essence of my teaching philosophy is to require student participation not only as active learners, but also as teachers and sharers of their own experiences. In my courses, students are encouraged, and often required to actively participate in their learning communities, preparing assignments (often digitally), that are designed to educate, persuade, and hone their content creation skills in a professional, respectful and rigorous learning environment.
In addition to active student participation, a hallmark of my classes is the high quality of external, professional speakers I recruit to present to the students.  Some examples of speakers whom have visited my classes include Alumni from our Department now active in industry, guests from technology firms including Microsoft, Amazon, DigiKey and other media industry professionals. Most recently, professional graphic designers spoke to my students and gave demonstrations of their software workflows. Visits to the Skalicky Technology Incubator here at UND exposed student learners to real-world applications of their areas of study. When teaching a large-format (over 120 student) undergraduate Communication class, I have brought guest speakers into our room digitally using virtual/augmented reality technology, while streaming content simultaneously to online students. I have also enabled this type of communication with guests engaging with our students from international locations, which the students found to be truly engaging.
When students see the applicability of the theories and technologies they study to the careers they seek, their motivation is never a concern, and their passion and desire for excellence increases dramatically. I am proud of the fact that my course evaluations at the University of Washington were commended by both my Department Chair and the Dean of the College of Arts and Sciences there, and that my evaluations at the University of North Dakota have demonstrated similar commentary from students and  Distinguished Teaching Awards/UND Spirit Award. With this said however I certainly cannot take full credit for these accolades, as so much of my past evaluation is related to the fact that the students in my classes also learn from each other and teach me in the process. I consider myself primarily a facilitator of knowledge rather than its sole source in the classroom.
As an information and communication technologist, I realize that knowledge of advanced computer software packages is essential for success in communication industries. That said, a focus solely on the complexity of technology (without understanding the underlying theories) can certainly detract from the learning experience. My teaching involves the incorporation of technologies designed to enhance the teaching and learning component of the course material without obscuring course content.
In the past years, I have been increasingly using advanced technologies such as collaborative workstations and virtualization to enhance student learning of the Adobe Creative Cloud, Qualtrics, Citrix, SPSS, and other software packages. My training in scholarly research database and citation software proves its value during my courses as I work with students and resolve software concerns related to qualitative and quantitative data analysis, international/intercultural communication, social network strategy, data visualization, and video and audio production among other areas from an expanding list that continues to grow as my own knowledge, capabilities of industry, and student demands evolve. I am fully aware that many students will have less experience in technological areas than others, and I work to adapt my teaching to specific student requirements.
In my graduate courses, students participate in Blackboard forums, blogs and virtual discussion groups in order to stimulate discussion and debate among their peers, and to use their newly-assimilated theoretical and methodological knowledge to prove their hypotheses. Students additionally access peer-reviewed academic journal articles to hone their perspective, while simultaneously improving their database query and information retrieval skills. When creating their final projects, or working in teams, students in my classes use digital technologies to present their information. In past courses these presentations have ranged from simple Powerpoint or Keynote presentations, through advanced digital portfolios with streaming video and audio. The range and scope of the tools employed will depend on student skill and interest, and I strive to be available for consultation and assistance in these areas.
Positivity is an essential component of my teaching philosophy, and I am rigorous with my positivity: meaning that I continually strive to perceive challenges as opportunities, and treat student questions with respect and intellectual consideration. I endeavor to continually remind myself that any question asked, no matter how seemingly elementary, has value; and that the act of asking such questions takes initiative and courage. I believe that the relationship between educator and student is a relationship of trust, and that the effectiveness of the educator is more than simply the quantity of information shared in the classroom, but rather, should be measured as a continuum that extends through into pedagogical acumen, approachability, professional decorum, and personality as well.
I have been told at times in the past that I am an effective teacher, however I do not believe this to be entirely due to my own efforts. I believe rather that my greatest asset in the classroom lies in my ability to listen. Through active listening to students, and understanding intuitively to the best of my ability the communication that the student is seeking to impart, I strive to create a professional, academically rigorous, and emotionally satisfying learning environment. It is within such an optimal learning environment that each student might take their knowledge and skill to a higher level, preparing them for success in the field of their choosing.
Published and currently visible on the UND website as one of the major "Leaders in Action" student exposés, the link below showcases top student experiences at UND selected by the Marketing Council and UND Web Team. I received letters of congratulation from the Dean, University President and Provost regarding this article and my innovative teaching after its appearance on the University's website. The article appears below. Respectfully, Timothy J. Pasch, Ph.D.  
https://und.edu/leaders/new-skills-in-a-digital-age.html
New skills in a digital age
Since arriving at UND as a transfer student for basketball, Jafar Kinsey has adopted the "North Dakota mentality."
"It's a lifestyle," Kinsey said. "For a student-athlete, being able to do our schoolwork, our on-court work and combining that, it's a grind and mentality – whenever you have time, you have to get things done."
"The lifestyle is crazy," agreed Mason Bennett, a defensive end for UND football. "We're up at 6 a.m. and going until 6 p.m. every day."
That on-the-go lifestyle inspired them to reflect on their student-athlete roles for a new assignment in their Communication 405 class. Professor Timothy Pasch's course "Social Implications of the Information Society" examines the implications of today's modes of communication. In the Department of Communication, Pasch wants students to learn a variety of skills that are useful in the digital age.
So, he had his students create a podcast.
"I didn't even know what a podcast was before I was in professor Pasch's class," Kinsey said.
Their camaraderie as student-athletes brought them together. Pasch assigned them to create 10 episodes, as well as track and analyze the dissemination of their work online.
As part of a class assignment, Jafar Kinsey and Mason Bennett would plan each podcast episode.
Students needed to record, edit and upload podcasts as they learned digital storytelling techniques.
The podcast brought in a variety of guests, including hockey player Christian Wolanin, who recently joined the Ottawa Senators after three seasons at UND.
"It's pretty cool having somebody on our show who's played at the collegiate level and now plays professionally," Bennett said.
"The quality of the guest speakers that Mason and Jafar have invited to their shows, the thoughtfulness of their arguments, the significant personal experience that they both bring to the discussions, and the sophistication of the digital broadcast have resulted in work of exceedingly high quality," Pasch said.
By creating a podcast, students gain insight into what it takes to reach a global audience. They syndicated their podcasts through iTunes, Google Play, Spotify and SoundCloud and learned how to use both hardware and software to enhance their work.
"Now that students have been successful in seeing their own work appear in Apple's podcast searches on their iPhones, they know that this skill set can also be of significant value to an employer or other organization of their choice," Pasch said.
When asked what he enjoys most about the process, Bennett says it's having both a voice and a mode of expression.
"It's different than going out in the field and talking about it or texting someone," he said. "Everybody can listen to it, and it's an easy way to get our ideas out."
Both Kinsey, who graduated this year, and Bennett have their minds set on sports after college, but now they have some extra tools for future endeavors – no matter where they end up.
"Obviously, every football player's dream is to play in the NFL," Bennett said. "But football will come to an end at some point and, hopefully then, I can pursue a career in marketing. I want to see how sports and social media marketing can come together and develop my own ideas. The communication courses I'm in right now are helping me reach those goals."