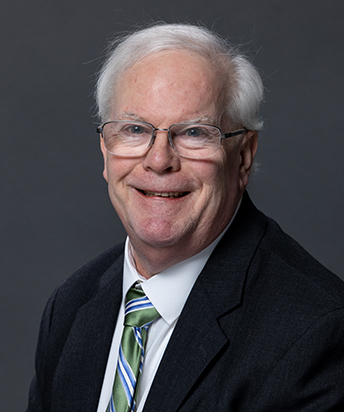 Wayne Seames
Distinguished Professor and Director of ND SUNRISE,

Chemical Engineering

Fellow,

College of Engineering & Mines

Community and Corporate Outreach
Office Address
Harrington Hall Room 308
241 Centennial Drive Stop 7101
Grand Forks, ND 58202-7101
Biography
Wayne Seames is a Chester Fritz Distinguished Professor of Chemical Engineering.  Invention and innovation have been a hallmark of his academic research career.  He is a named inventor on eight U.S. patents and numerous international equivalents and is the only person from North Dakota to be inducted into the National Academy of Inventors. His current areas of research include: 1) the environmental and operational impact of coal impurities liberated during combustion; 2) fundamental mechanisms of trace element partitioning during combustion; 3) sustainable energy technologies including the invention and development of fuels and chemicals from crop oils and biomass; 4) the environmental impact and remediation technologies of both organic and inorganic chemicals; and 5) project management, design engineering, technical & commercial feasibility analyses. In addition to his academic career he has 16 years of applied industrial experience as a process and project engineer and in project management.
CHE 408. PROCESS DYNAMICS AND CONTROL (Local and Distance)
CHE 411. PLANT DESIGN I: PROCESS DESIGN AND ECONOMICS (Local and Distance)
CHE 412. PLANT DESIGN II: PROCESS PROJECT ENGINEERING (Local)
CHE 413. PLANT DESIGN II: PRELIMINARY PROCESS PROJECT ENGINEERING (Distance)
CHE 414. PLANT DESIGN II: CONCEPTUAL PROCESS PROJECT ENGINEERING (Distance)
TEXTBOOKS:
Seames, Wayne S., Designing Controls for the Process Industries, CRC Press/Taylor & Francis Group, Boca Raton, Fl, September, 2017.  ISBN: 978-1-138-70518-0
 INVITED BOOK CHAPTERS:
Evguenii I. Kozliak, Wayne S. Seames, Ganna V. Baglayeva, Shannon L. Nelson, Julie N. Renner, Nidhi N. Jalan, J. Paca, Novel Approaches To The Remediation Of Building Materials (Wood And Concrete) Contaminated With Chemicals, in Soil Remediation, Editors: Lukas Aachen and Paul Eichmann, Nova Science Publishers,  ISBN: 978-1-60741-074-4, 2009, p. 1-43.
Anna A. Raeva, Evguenii I. Kozliak, David T. Pierce, and Wayne S. Seames, Evaluation of Trace Element Partitioning during the Initial Phase of Coal Combustion Using GFAAS, in ACS Symposium Series, Volume 1084, Synthetic Liquids Production and Refining, Chapter 3, 2011, pp 75-101.
Seames, W.S., "Towards Improved Engineering Education in the United Kingdom", in The Future of Engineering Education is Interdisciplinary Teaching and Learning in Engineering through Breaking Boundaries, P. Kapranos, Editor, Rutledge Books, 2018.
RECENT PEER REVIEWED RESEARCH PUBLICATIONS:
Trevor Seidel, Gautham Krishnamoorthy, Wayne Seames (2019), "Characterizing Flame Stability and Radiative Heat Transfer in Non-Swirling Oxy-Coal Flames Using Different Multiphase Modeling Frameworks", Fuel, 256:115948
Ganna Flanagan, Anastasia A. Andrianova, Jana Casey, Eric Hellrung, Bonnie A. Diep, Wayne S. Seames, Alena Kubatova (2019), "Simultaneous high-temperature gas chromatography with flame ionization and mass spectrometric analysis of monocarboxylic acids and acylglycerols in biofuels and biofuel intermediate products", J. Chromatography A, 1584:165-178.
 Sara Pourjafar, Jasmine Kreft, Bilek Honza, Evguenii Kozliak, and Wayne Seames (2018), "Exploring Larger Pore Size Catalysts for the Decomposition of Lignin", submitted to AIMS Energy, 6(6):993-1008. DOI: 10.3934/energy.2018.6.993
Wayne Seames, Swapnil Fegade, Inna Sakodynskaya, Darrin Muggli, Brian Tande, Alena Kubátová, Evguenii Kozliak (2018), "The Aromatization of Propene Via Nano-Size HZSM-5", American Journal of Applied Chemistry, 6(5):175-188.
Shelby Amsley-Benzie, Swapnil Fegade, Brian Tande, Alena Kubatova, Evguenii Kozliak, and Wayne Seames (2018),  "Catalytic 1-Tetradecene Reforming with HZSM-5 to Aromatic Hydrocarbons. " J. Oil Chemists Society, 95(9):1201-1211.
Wayne Seames, Malhar Khambete, Nahid Khatibi, Shelby Amsley-Benzie, Evguenii Kozliak, Darrin Muggli, and Brian Tande (2017), "High Octane Gasoline using Renewable Aromatic Hydrocarbons", The Open Fuels & Energy Science Journal, 10:79-94, 10.2174/1876973X01710010079.
Wayne Seames, Michael Linnen, Blake Sander, Robert Wills, Alena Kubatova (2017), "The Impact of Fatty Acid Composition on Transportation Fuel Yields via the Non-Catalytic Cracking of Triacylglyceride Oils", Journal of the Oil Chemists Society, 94(3):497-503, 10.1007/s11746-016-2944-0.
Anastasia Artemyeva, Wayne Seames, David Pierce, and Evguenii Kozliak (2017), "Molecular Scale Studies of Trace Element Sulfide Evaporation and Atomization during Coal Combustion Using GFAAS and TGA-DSC," Fuel, 188:544-552.
Ganna Baglayeva, Wayne Seames, Charles Frihart, Jane O'dell, Evguenii Kozliak (2017), "Penetration of n-hexadecane & water into wood under conditions simulating catastrophic floods", Forest Products Journal, 67(3/4):401-412.
Ganna Baglayeva, Gautham Krishnamoorthy, Charles R. Frihart, Wayne S. Seames, Jane O'Dell, and Evguenii I. Kozliak (2016), "Modeling of n-hexadecane and water sorption in wood". Forest Products Journal, 66 (7/8): 236-244, DOI: 10.13073/FPJ-D-15-00086.
Fegade, Swapnil; Tande, Brian; Kubatova, Alena; Seames, Wayne; Kozliak, Evguenii (2015), "A novel two-step process for the production of renewable aromatic hydrocarbons from triacylglycerides", Industrial & Engineering Chemistry Research, 54 (39), pp. 9657-9665.
Jones, Benjamin; Linnen, Michael; Tande, Brian; Seames, Wayne (2015), "A Renewable Process for the Production of Vinyl Acetate Monomer", Processes, 3, 619-633, doi:10.3390/pr3030619.
Kubátová, A. Geetla, J. Casey, M. J. Linnen, W. S. Seames, I. P. Smoliakova, E. I. Kozliak (2015), "Cleavage of Carboxylic Acid Moieties in Triacylglycerides During Non-Catalytic Pyrolysis", J. American Oil Chemists, 92:755-767.
T. Berti, R. W. Gesch, B.L. Johnson, Y. Ji, W. S. Seames, and A. Aponte (2015), "Double- and Relay-Cropping of Energy Crops in the Northern Great Plains, USA, Industrial Crops and Products, 75, pp. 26-34.
Kadrmas, C., Khambete, M., Kubátová,, A., Kozliak, E., and Seames, W. (2015), "Optimizing the Production of Renewable Aromatics via Crop Oil Catalytic Cracking", Processes, 3, 222-234, doi:10.3390/pr3020222.
Martin Halecky, Jana Rousova, Jan Paca, Evguenii Kozliak, Wayne Seames, and Kim Jones (2015), "Biofiltration of gasoline and diesel aliphatic hydrocarbons, Journal of the Air & Waste Management Association", 65:2, 133-144, DOI:10.1080/10962247.2014.980016. 
2018 UND Award for Excellence in Individual Teaching
2017 Fellow of the American Academy of Inventors
2014/15 Fulbright Distinguished Chair Scholar, Univ. of Leeds, UK
2013 UND Faculty Scholar AwarD
2012 UND Award for Interdisciplinary Collaboration in Research
2007 UND Award for Excellence in Individual Research
2006 UND School of Engineering and Mines Professor of the Year
2004-2005 Olson Professor for Excellence in Research and Scholarship, UND SEM.
1999 "Award for Excellence at the Student Interface" from the Univ. of Arizona College of Engineering and Mines
PhD Chemical Engineering, University of Arizona
19 years of Academic experience
16 years of Applied Industrial experience including process, operations and project engineering; engineering supervision; project management