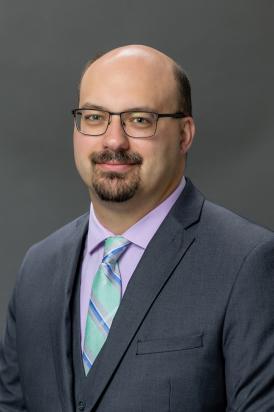 Colt Iseminger
Instructor,

Aviation

Air Traffic Control, Aviation Safety
Office Address
Ryan Hall Room 223
4251 University Avenue Stop 9036
Grand Forks, ND 58202-9036
Office Hours
By Appointment, however walk-ins are welcome.
Curriculum Vitae
Websites
Currently Instructing:
Aviation 103 – Introduction to Air Traffic Management (Course Prime)
Aviation 105 – Essentials of Flight (Course Prime)
Aviation 260 – Control Tower Operations I (Course Prime)
Aviation 362 – Advanced Tower Operations II (Course Prime)
Historically:
Aviation 208 – Aviation Safety
Aviation 261 – RADAR Operations I
Aviation 363 – RADAR Operations II
Aviation 465 – Control Tower/RADAR Operations IV
Air Traffic Control (ATC) Tower Operations
Aerospace Safety
Technology in the National Airspace System (NAS)
Global Navigation Satellite Systems (GNSS)
Remotely Piloted Aircraft integration into the National Airspace System (NAS)
Technology in the classroom and effective high-fidelity simulation for learning Air Traffic Control
Space Weather Interactions and Heliophysics
Bernhardt, K. A., Poltavski, D., Petros, T., Ferraro, R., Jorgenson, T., Carlson, C., Drechsel, P., Iseminger, C. (in press). The Effects of Dynamic Workload and Experience on Commercially Available EEG Cognitive State Metrics in a High-Fidelity Air Traffic Control Environment. Applied Ergonomics.
FAA Private Pilot Certificate
University of North Dakota, Bachelors of Science in Aeronautics, Air Traffic Control
Lake Region State College, Certificate, Peace Officer Training
Air Traffic Control Specialist – Federal Aviation Administration (FAA) – Grand Forks International Tower (GFK)
University
Member-at-large Senator, University Senate (2017 – 2024)
College Tenant Administrator/Liaison for Starfish Retention Software (2016 – 2023)
Member, Library University Senate Committee (2018 – 2021) (Chair 2019 - 2021)
Member, Parking and Transportation Advisory Committee (2018 – 2020)
John D. Odegard College
Aviation Faculty Liaison to UND Aerospace Network and Scientific Computing Center (2012 – Present)
Ryan Hall Building Safety and Security Representative (BSSR) (2019 - Present)
Aviation Department
Air Traffic Simulation Laboratory Manager (2012 – Present)
Faculty Advisor for Student Air Traffic Control Association (2013 – Present)
Aviation Department Committees:
ATC (2013 – Present)
Scholarship (2013, 2015 – Present) (Chair 2018 - Present)
Assessment (2014 – 2018)
Curriculum (2013, 2015 – 2016)
Community
NOAA Trained Weather Spotter (2006 – Present)