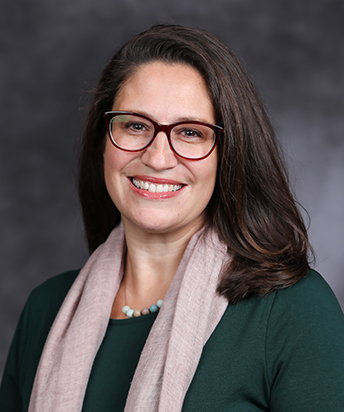 Diana D'Amico Pawlewicz
Ph.D., New York University, 2010
Associate Professor,

Education, Health & Behavior
Office Address
Education Building Room 200
231 Centennial Drive Stop 7189
Grand Forks, ND 58202-7189
Biography
Diana D'Amico Pawlewicz, Ph.D., a scholar of education reform and policy, is associate professor in the Educational Foundations and Research Program at the University of North Dakota. Dr. D'Amico Pawlewicz's research explores school policy as social policy and centers on fundamental questions around democracy, equity, race, power, and the role of institutions in creating or disrupting inequality. A historian by training, Dr. D'Amico Pawlewicz constructs her scholarship upon an interdisciplinary foundation that bring together the humanities and social sciences.
Dr. D'Amico Pawlewicz's scholarship has been published in the Harvard Educational Review, History of Education Quarterly, American Educational Research Journal, Washington Post, and San Francisco Chronicle, among other outlets. In addition, she is the author of the award winning book Blaming Teachers: Professionalization Policies and the Failure of Reform in American History (Rutgers, 2020) and the editor of Walkout!: Teacher Militancy, Activism, and School Reform (IAP, 2022). Her next book project examines the politcs of fear and its role in creating education policy.
In addition to her academic scholarship, Dr. D'Amico Pawlewicz is a public scholar and currently serves as associate editor for the Washington Post's Made by History section.
Dr. D'Amico Pawlewicz is the director of the Initiative for Rural Education, Equity, and Economic Development (I-REEED), a research collaborative in UND's College of Education that builds partnerships with local and state educators and produces research that supports educational improvement and social justice.
-History of Education and Social Policy
-Politics of Education
-School Reform and Education Policy
-Teacher Unions, Preparation, and Policy
-Race, Equity, and Social Justice
ABOUT US
I-REEED stems from the conviction that public education is a critical social good that is inseparable from the mental and physical health of communities, economic development, and social justice. The primary goal of IREEED is to produce rigorous, solution oriented research that is relevant and useful to our local partners.
WHO WE ARE
I-REEED is a research collaborative comprised of research active faculty and doctoral students at the University of North Dakota with expertise in a variety of areas.
Together, we are committed to building local- and state-level partnerships and to producing research that is practical and actionable.
WHAT WE DO
Build collaborations with state and local level educators.
Produce rigorous, collaborative, solution oriented research that addresses the questions local and state educators care most about.
Share findings that are useful and actionable.
For more information, contact I-REEED director Diana D'Amico Pawlewicz: Diana.Pawlewicz@UND.edu