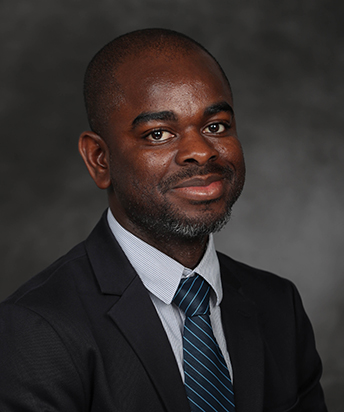 Isaac Karikari
Ph.D., L.M.S.W.
Assistant Professor | MSW Program Director | Chemical Dependency Minor Coordinator,

Social Work
Office Address
Gillette Hall
225 Centennial Drive Stop 7135
Grand Forks, ND 58202-7135
Biography
Dr. Karikari believes in the translational power of research in promoting an understanding of social problems and stimulating viable solutions. His research draws on collaborative, interdisciplinary, multi-theoretical, and multi-method approaches, and reflects a general focus on adult, child, family and community well-being.
Dr. Karikari maintains a diversified research portfolio. His interests include program evaluation, behavioral health (including disparities), substance use and addictions, school bullying, critical social work, and international social work. His current projects include the exploration of homelessness (and the intersection with substance use and mental health), and the impact of permanent supportive housing programs.
Children, youth, and families
Substance Abuse/Addictions and Mental health
Systems of Care
Health disparities
Cross-cultural/multicultural differences in social phenomena
Program evaluation
Critical discourse analysis/Critical social work
School bullying
International social work


Peer-Reviewed Articles
Karikari, I., Brown, J., Ashirifi, G., & Storms, J. (2020). Bullying prevention in schools: The need for a multiple stakeholder approach. Advances in Social Work. 20, (1), 61-81. https://doi.org/10.18060/22928
Karikari, I., Walton, B., Bishop, C., Moynihan, S., & Evans, M. P. (2020). State-community system of care development: an exploratory longitudinal. Journal of Behavioral Health Services & Research, 1-18. https://doi.org/10.1007/s11414-020-09702-8

Kyere, E., Karikari, I., & Teegen, B. C. (2020). The associations among teacher discrimination, parents' and peer emotional supports, and African American youth's school bonding. Families in Society, 1-15. https://doi.org/10.1177/1044389419892277

Brown, J., Keesler, J., Karikari, I., Ashrifi, G., & Kausch, M. (2020). School principals putting bullying policy to practice. Journal of Interpersonal Violence, 1-25. https://doi.org/10.1177/0886260520914553
Brown, J., Karikari, I., Akakpo, T. F., & Abraham, S. (2018). Left off the route: A qualitative examination of urban bus drivers wanting to be players in the bully prevention solution. Journal of Interpersonal Violence, 1-25.
Gentle-Genitty, C., Jangmin, K., Gauss, C., Cudjoe, T., Karikari, I., & Nichter, S. (2015). Teaching respect: Effectiveness of the 'Me Others Property (M.O.P.) Civic Education Program'. Relational Child & Youth Care Practice, 28(3), 75-91.
Gentle-Genitty, C., Karikari, I., Chen, H., Wilka, E., & Kim, J. (2015). Truancy: A look at definitions in the USA and other territories. Educational Studies, 41(1-2), 62-90.
Gentle-Genitty, C., Chen, H., Karikari, I., & Barnett, C. (2014). Social work theory and application to practice. Journal of Higher Education Theory and Practice, 14(1), 36-47.
Book Chapters
Karikari, I., & Bettmann, J. E. (2013). Introduction - International practice issues. In J.E. Bettmann, G. Jacques, & C. Frost (Eds.). International social work practice: Case studies from a global context (pp. 1-12). New York: Routledge.
Bettmann, J. E., & Karikari, I. (2013). Attachment process in wilderness therapy. In J. E., Bettmann & D.D. Friedman (Eds.) Attachment-based clinical social work with children and adolescents (pp. 219 – 232). New York: Springer.
Conference Presentations
Walton, B.A., Karikari, I., Garry, C. M. & Tock, E. (July, 2018). Knowledge diffusion and utilization within a system of care model: Successes and challenges. University of Maryland, Baltimore Training Institutes, Washington, DC. [Workshop]
Karikari, I. & Walton, B.A. & Garry, C. M. (July, 2018). A longitudinal review of system of care (SOC) development: A case study from the Mid-West. University of Maryland, Baltimore Training Institutes, Washington, DC. [Poster Presentation]
Karikari, I. & Walton, B.A., Garry, C. M. & Moynihan, S. (March, 2018). Participatory and collaborative evaluation strategies to support data-informed decisions and management. 31st Annual Research & Policy Conference on Child, Adolescent, and Young Adult Behavioral Health, Tampa, FL. [Poster Presentation]
Brown, J. R. & Karikari, I. (March, 2018). Productive diversity in bullying prevention: An exploration of organizational factors in bullying prevention. 18th International Conference on Knowledge, Culture, and Change in Organizations and the Organization Studies Research Network, Konstanz, Germany. [Paper Presentation]
Karikari, I. & Brown, J. R. (January, 2018). School bullying: Power asymmetries in bullying prevention efforts. 22nd Annual Conference of the Society for Social Work and Research, Washington, DC. [Poster Presentation]
Karikari, I. & Brown, J. R. (November, 2017). The blame game or sharing the blame?: Hearing stakeholders talk about each other: A critical discourse analysis of school bullying. 2017 International Bullying Prevention Association Annual Conference, Nashville, TN. [Paper Presentation] http://hdl.handle.net/1805/14697
Brown, J. R. & Karikari, I. (October, 2017). Practical evidence based practices to have in place that address prevention and responses to youth bullying and victimization. 107th Annual International Association for Truancy & Dropout Prevention Conference, Indianapolis, IN. [Paper Presentation]
Karikari, I. & Brown, J. R. (October, 2017). Bullying and school avoidance: Is the connection tenuous? An Exploration of Elementary and Middle School Students Perceptions and Experiences of Bullying. 107th Annual International Association for Truancy & Dropout Prevention Conference, Indianapolis, IN. [Paper Presentation]
Karikari, I. & Walton, B.A. (October, 2017). Gaining a comprehensive understanding of behavioral and mental health service utilization through data integration. 13th Annual Transformational and Collaborative Outcomes Management Conference, San Antonio, TX. [Paper Presentation] http://hdl.handle.net/1805/14438
PhD, Social Work (minor in Anthropology and Sociology), Indiana University-Purdue University, Indianapolis