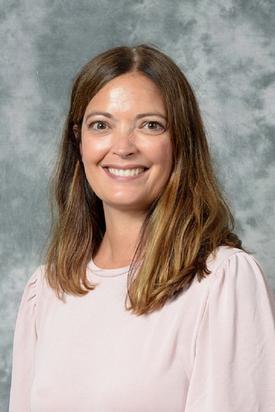 Jane Loscheider
OTD, OTR/L, ATP, CLT
Assistant Professor,

Occupational Therapy

Assistive technology practitioner (ATP)
Office Address
School of Medicine & Health Sciences Room E325
1301 North Columbia Road Stop 9037
Grand Forks, ND 58202-9037
Curriculum Vitae
Websites
Biography
Jane Loscheider is an assistant professor in the occupational therapy department at the University of North Dakota. Jane has worked as an occupational therapist since 1997, and has worked in acute care, inpatient rehab, outpatient rehab, home health, and outpatient therapy. Jane worked as an adjunct clinical educator beginning in 2010 and transitioned to full-time academics in 2019. Jane continues to clinically practice in the area of seating and wheeled mobility with Altru Health System, serving clients of all ages. Jane serves as vice president for the Grand Forks Growth and Support Center board and volunteers with a medical mission group, serving children in Ecuador for seating and wheeled mobility needs. Please refer to Jane's CV for additional information.
Current Courses:
OT 506: Integration Fieldwork 1
OT 541: Developing Leadership Skills in OT
OT 542: Integration Fieldwork 2
OT 543: Movement Occupational Performance
OT 601: Interventions for Neuromusculoskeletal Functions to Support Occupation 
OT 603:  Integration Fieldwork 3
OT 617: Education in OT
Seating and Wheeled Mobility
Neurological conditions (CVA, SCI, TBI, Parkinsons, MS)
Lymphedema
Experiential learning
Advocacy
Hannebrink, S. & Loscheider, J. Seating and Mobility (in production). In Case-Smith Occupational Therapy textbook (new edition).
Farahani, R. Fadil, A. Aboonabi, J. Loscheider, K. Tavakolian and S. Arzanpour. (2022).Applying machine learning for intelligent assessment of wheelchair cushions from pressure mapping images. 44th Annual International Conference of the IEEE Engineering in Medicine & Biology Society (EMBC), 2022, pp. 3772-3775, doi: 10.1109/EMBC48229.2022.9871905.
Farahani, B,  Fadil, R, Aboonabi, A., Hoffmann, B., Loscheider, J., Tavakolian, K., Arzanpour, S. (2021). An image processing-based approach for assessing wheelchair cushions. International Scholarly and Scientific Research & Innovation 15(8) pp. 513-517.
Certifications:
ATP: Assistive Technology Practitioner
CLT: Certified Lymphedema Therapist
NDT: Neurodevelopmental Treatment
Awards:

2022: Graduate Teaching Award (UND)
2022: Internation Service Award (AOTA)
2021 Doctorate of Occupational Therapy, University of South Dakota, Vermillion, SD
2011 Masters of Occupational Therapy, University of North Dakota, Grand Forks, ND
1997  Bachelors of Science Occupational Therapy, University of North Dakota, Grand Forks, ND
Academic Appointments
  2021-present   Assistant Professor
                         University of North Dakota School of Medicine & Health Sciences
                        Department of Occupational Therapy, Grand Forks, ND
 2019-2021       Instructor
                        University of North Dakota School of Medicine & Health Sciences
                         Department of Occupational Therapy, Grand Forks, ND
 2008-2019       Adjunct Faculty
                        University of North Dakota School of Medicine & Health Sciences
                        Department of Occupational Therapy, Grand Forks, ND
Clinical Experience
1997-present     Occupational Therapist
                        Altru Health System, Grand Forks, ND
Service Work:
International: Medical Mission Ecuador (2015-present)
National: Clinician Task Force (CTF) ND representative and representing CTF with the National Pressure Injury Advisory Panel (NPIAP)
Community: Vice President of the Grand Forks Growth and Support Center
Department committee: Curriculum committee, Scholarship committtee, Safety Simulation coordinator