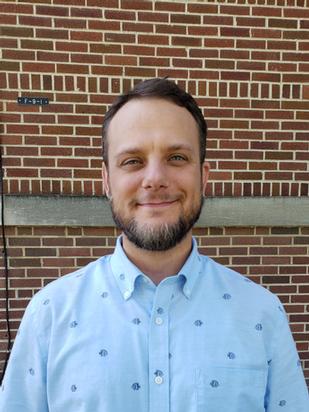 JP Legerski
PhD in Clinical Child Psychology
Associate Professor,

Psychology
Office Address
Columbia Road Room 2517
501 N Columbia Road Stop 8380
Grand Forks, ND 58203-8380
Office Hours
Thursdays 9 to 11 am
Social & Emotional Development
Memory
Child Psychopathology
Navarro, R. L., Flores, L. Y., Legerski, J. P., Brionez, J., May, S. F., Suh, H. N., ... & Hunt, H. K. (2019). Social cognitive predictors of engineering students' academic persistence intentions, satisfaction, and engagement. Journal of Counseling Psychology, 66, 170-183. doi http://dx.doi.org/10.1037/cou0000319
Bunnell, S.L., Legerski, J.P., & Herting, N.R. (2018). The autobiographical memory test: Differences in memory specificity across three recall elicitation methods. Current Psychology, 1-8 https://doi.org/10.1007/s12144-018-9930-7
Early, M. C., Biggs, B. K., Makanui, K. P., Legerski, J. P., Van Allen, J., Elledge, A. A., & Whiteside, S. P. H. (2017). Specificity of peer difficulties to social anxiety in early adolescence: categorical and dimensional analyses with clinical and community samples. Anxiety, Stress, and Coping, 30, 647-660. doi: 10.1080/10615806.2017.1348296
Bradley, A.R., Legerski, J. P., Thomas, K., Matson, K. (2016). Truth, Lies, and Recantations. In W. O'Donohue & M. Fanetti (Eds.) Forensic Interviews Regarding Child Sexual Abuse: A Guide to Evidence Based Practice (pp. 293-305). Cham, Switzerland: Springer International Publishing. doi:10.1007/978-3-319-21097-1_16
Al-Sabah, R., Legerski, J. P., Layne, C. M., Isakson, B., Katalinski, R., Pasalic, H.,…Pynoos, R. S. (2015). Adolescent Adjustment, Caregiver-Adolescent Relationships, and Outlook Towards the Future in the Long-Term Aftermath of the Bosnian War. Journal of Child and Adolescent Trauma, 8, 45-60. doi:10.1007/s40653-014-0035-7
Legerski, J. P., & King, A. (2015). From Postimpact to Reconstruction: Considerations When Treating Traumatized Child and Adolescent Clients. Journal of Contemporary Psychotherapy, 45, 205-213. doi: 10.1007/s10879-015-9299-y
Isakson, B. L., Legerski, J. P., & Layne, C. M. (2015). Adapting and Implementing Evidence-Based Interventions for Trauma-Exposed Refugee Youth and Families. Journal of Contemporary Psychotherapy, 45, 245-253. doi: 10.1007/s10879-015-9304-5
Legerski, J. P., Greenhoot, A. F., Vernberg, E. M., M La Greca, A., & Silverman, W. K. (2015). Longitudinal Analysis of Children's Internal States Language and Posttraumatic Stress Symptoms Following a Natural Disaster. Applied Cognitive Psychology, 29, 91-103. doi:10.1002/acp.3081
Legerski, J. P., Biggs, B. K., Greenhoot, A. F., & Sampilo, M. L. (2015). Emotion Talk and Friend Responses Among Early Adolescent Same?sex Friend Dyads. Social Development, 24(1), 20-38. doi:10.1111/sode.12079
Bonamo, K. K., Legerski, J. P., & Thomas, K. B. (2015). The Influence of a Brief Mindfulness Exercise on Encoding of Novel Words in Female College Students. Mindfulness, 1-10. doi: 10.1007/s12671-014-0285-3
Legerski, J. P., Vernberg, E. M., & Noland, B. (2012) Barriers, challenges, and successes in meeting the needs of Hurricane Katrina evacuee families. Community Mental Health Journal, 48, 729-740. doi: 10.1007/s10597-011-9446-1.
Friman, P. C., Reimers, T. M., Legerski, J. P. (2012). Cognitive Behavioral Treatment for Enuresis and Encopresis. In R. Szigethy, J. R. Weisz, & R. L. Findling (Eds.), Cognitive Behavior Therapy for Children and Adolescents (pp. 467-512). Washington, DC: American Psychiatric Publishing.
Legerski, J. P. & Bunnell, S. L. (2010). The risks, benefits, and ethics of trauma-focused research participation. Ethics and Behavior, 20(6), 429-442. doi: 10.1080/10508422.2010.521443.
Layne, C. M., Olsen, J. A., Baker, A., Legerski, J. P., Isakson, B., Pašali?, A. et al., (2010). Unpacking trauma exposure risk factors and differential pathways of influence: Predicting postwar mental distress in Bosnian adolescents. Child Development, 81, 1053-1076. doi:10.1111/j.1467-8624.2010.01454.x.
Steele, R. G., Legerski, J. P., Nelson, T. D., & Phipps, S. (2009). The anger expression scale for children: Initial validation among healthy children and children with cancer status. Journal of Pediatric Psychology, 34, 52-62. doi: 10.1093/jpepsy/jsn054.
Greenhoot, A. F., Johnson, R. J., & Legerski, J. P. (2009) Stress and autobiographical memory functioning. In R. Fivush & J. Quas (Eds.), Stress and Memory in Development: Biological, Social, and Emotional Considerations (pp. 86-120). New York: Oxford University Press.
2010 Ph.D., University of Kansas, Clinical Child Psychology
2010 Pre-Doctoral Internship, Nebraska Internship Consortium for Professional Psychology at Boys Town
2007 M. A., University of Kansas, Clinical Child Psychology
2004 B. S., Brigham Young University, Psychology, May 2004, Cum Laude