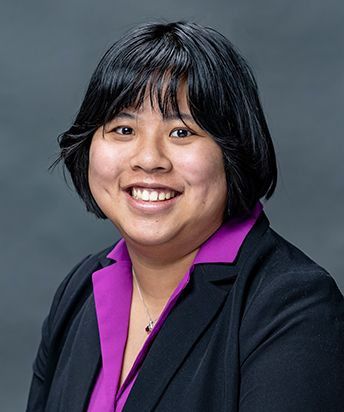 Kaisa Siipola
Grad Student Serv Advisor-CEM,

Graduate School
Office Address
Twamley Hall
264 Centennial Dr Stop 8178
Grand Forks, ND 58202-8178
Biography
Kaisa is from Kalama, WA, which is located in between Seattle, WA and Portland, OR. She has two older sisters and no brothers. Kaisa graduated during the pandemic in the class of 2020 from Eastern Washington University (EWU) with majors in Africana Studies and Communication Studies and a minor/certificate in Disability Studies.
After graduation, Kaisa decided to transition from the Pacific Northwest to the Midwest to complete her Master's degree in Higher Education at the University of North Dakota (UND) in Grand Forks, ND. During her time in graduate school, she worked as a House Director for the Delta Gamma Sorority and was a Graduate Assistant for UND Learning Services.
Kaisa has worked as an Orientation Advisor, Peer Mentor, and Academic Coach at EWU where she discovered that working with students and helping them through college was something that she wanted to do. In her free time, she likes to read, watch/attend soccer games, bike riding, and going on long walks. Kaisa is looking forward to getting to know the CEM Grad Students and Faculty and Staff and seeing familiar faces at UND. 
GRAD Research Achievement Day - 1st place under the Professional, Social Sciences, Humanities, and Arts. 
My scholarly project topic was A Focus on Student Success and Belonging for Students who Identified on the Autism Spectrum
Certified in College Reading and Learning Association Levels 1, 2, and 3
Recipient of the Orientation Advisor of the year- October, 2017
Graduate Degree- M.S. Higher Education at the University of North Dakota, class of 2022
Undergraduate Degree at Eastern Washington University, class of 2020. Graduated with double majors in Africana Studies and Communication Studies with a focus in Public Relations. I also minored and received a certificate in Disabilities Studies