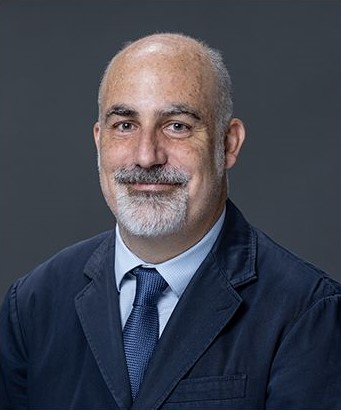 Marcos Fernandez-Tous
Ph.D. in Aerospace Sciences
Assistant Professor,

Space Studies

Rocket propulsion, hypersonic aerodynamics
Office Address
Clifford Hall Room 534
4149 University Ave Stop 9008
Grand Forks, ND 58202-9008
Space Studies Propulsion Research Lab: Clifford Hall 360
Office Hours
10:00 a.m. to 12:00 p.m. Tu, Th
09:00 a.m. to 11:00 a.m. Mo, We
All times are in CST.
Biography
Passionate Aerospace and Aeronautical professor, I hold a broad background experience embracing all levels of research, from the development of the proposal through project management. Broad research interests, including rocket propulsion systems, hypersonic aerodynamics and in-space maintenance. More than 20 years of professional experience in the industry, having worked for universities and colleges, Civil Aviation Administrations, international aviation organizations, and air transport consultancies in the U.S. and abroad. Training experience in a wide variety of cultural environments, including the U.S., Europe, South Korea, Morocco, Jordan, Mauritania, and Nepal. Instructor of rocket propulsion, hypersonic aerodynamics, air navigation, communications and surveillance systems. Gregarious and assertive, able to reach the organization's objectives while optimizing the full potential of the students.
SpSt 570- Advanced topics in space studies: Hypersonic aerodynamics.
SpSt 570- Advanced topics in space studies: Rocket propulsion systems.
SpSt 570- Advanced topics in space studies: Electric space propulsion.
SpSt 570- Advanced topics in space studies: Nuclear space propulsion.
Air-breathing concepts (in preparation)
Space propulsion —including in-space maintenance and repair of space propulsion systems—, hypersonics, aerospace engineering, aerospace structures, aerodynamics, electric propulsion, thermal systems, aerodynamic reentry, and guidance & control
Adjekum, D. K. & Fernandez-Tous, M. (2020). Assessing the relationship between organizational management factors and a resilient safety culture in a collegiate aviation progra, with Safety Management System (SMS). Safety Science, 131, 1-15. https://doi.org/10.1016/j.ssci.2020.104909
Adjekum, D. K., & Fernandez-Tous, M. (2020). Assessing cultural drivers of safety resilience in a collegiate aviation program. Collegiate Aviation Review International, 38(1), 122-147. Retrieved from http://ojs.library.okstate.eedu/osu/index.php/CARI/article/view8012/7386
Fernandez-Tous, M. (2022, October 26-29). A Receiver-Only time Synchronization protocol for UAS. Simulation results. [Conference Session] 2022 IEEE 13th Annual Ubiquitous Commuting, Electronics and Mobile Communication Conference (UEMCON), virtual conference. Awarded best paper certificate in the session Robotics; Cloud networks.
North Dakota Space Grant Consortium, September 2021.
Daniel and JoEmily Nieuwsma Scholarship award, May 2019.
Member of Tripoli Rocketry ASsociation (2022).
Member of the American Institute of Aeronautics and Astronautics (2023).
Ms.C. Aerospace Engineering (2001), Polytechnic University of Madrid.
Ph.D. Aerospace Sciences (2022), University of North Dakota.