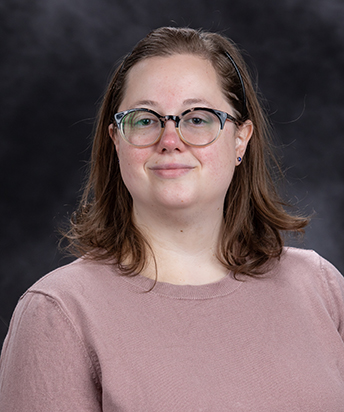 Montanna Barnett
MLS
Research & Education Librarian,

SMHS Library Resources

Biomedical Sciences, Pathology, Nursing, Nutrition & Dietetics, and Social Work
Office Address
School of Medicine & Health Sciences
1301 North Columbia Road Stop 9037
Grand Forks, ND 58202-9037
Office Hours
Online only (for the time being):
8 a.m. to 5 p.m.
Use this link to schedule a meeting with me:
https://calendly.com/montanna-barnett
Calls, emails and virtual meetings welcome!
Websites
Biography
Montanna is a research and education librarian with the School of Medicine & Health Sciences Library Resources team in Grand Forks. She liaisons with the Biomedical Sciences, Pathology, Nursing, Nutrition & Dietetics, and Social Work departments. She received her Bachelor of Arts degree in Library Information Management from Chadron State University and Master of Library Science degree from Emporia State.