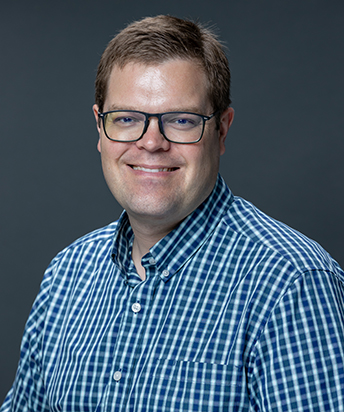 Ryan Striker
Assistant Professor,

College of Engineering & Mines
Office Address
Columbia Hall Room 2370L
501 N Columbia Road Stop 8216
Grand Forks, ND 58202-8216
Biography
Dr. Striker is an Assistant Professor in the Biomedical Engineering Program. He serves as the program's Undergraduate Coordinator; contact him with any questions about the program, transfer credits, pre-requisites, course selection, registration, 4-year plans, etc.
Biomedical Engineering
Conformal Antennas
RF Therapy
3D Printed Antennas and Electronics
Enginering Education
Bachelor of Electrical Engineering (BSEE), University of Minnesota
Master of Systems Engineering (MSSE), University of St. Thomas
Doctor of Philosophy, Electrical and Computer Engineering (PhD, ECE), North Dakota State University
Dr. Striker has nearly 20 years of industry experience in new product development. He has designed embedded electronic hardware for industries including medical, military, aerospace, and automotive. He has expertice in wireless systems, battery power, high-speed digital, power supplies, signal integrity, PCB layout, and mixed-signal designs.